| | |
| --- | --- |
| | "Building now smarter!" |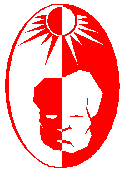 The Evolved (also called the Mutants), called freaks and freakers by the Survivors, are the surviving humans who lived on the surface after the global nuclear holocaust.
The Evolved became mutated as a result of the radiation. While nowhere near as technologically advanced as the Survivors, they have learned to herd and utilize the power of other mutated creatures, such as large wasps and scorpions.
Units and Buildings
Edit
Ad blocker interference detected!
Wikia is a free-to-use site that makes money from advertising. We have a modified experience for viewers using ad blockers

Wikia is not accessible if you've made further modifications. Remove the custom ad blocker rule(s) and the page will load as expected.