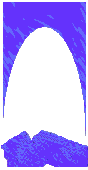 The Survivors, called the symmetrics and slugs by the Evolved, are the remnants of normal mankind that fled underground during the devastating War of 2079.
When they first resurfaced in 2140, they were met with immediate hostility from the surface mutants. In fact the first survivor that peeked his head out of the vault had his head blown clean off. The Survivor army engaged in a series of skirmishes against the Evolved warbands and attempted to recolonize the wastelands, in what was later to be known as the Great Surface War of 2140. Despite being technologically superior than their mutant counterparts, they were forced to retreat back underground after seeing how bad the war was going.
Units and Buildings
Edit
Ad blocker interference detected!
Wikia is a free-to-use site that makes money from advertising. We have a modified experience for viewers using ad blockers

Wikia is not accessible if you've made further modifications. Remove the custom ad blocker rule(s) and the page will load as expected.